PRODUCT DESCRIPTION
Key Features
Promotes the development of skin's protective acid mantle
Titanium dioxide helps to protect the skin
Highly protective lipid formula with skin lecithin and squalane
Provides reliable relief
Effective soothing
Panthenol stimulates the healing process
Specifications
Brand – Sebamed
Type – Baby Rash Cream
Age – 0 to 24 Months
Quantity – 100 ml
Dimension – 5.5 x 14.5 x 4.5 cm
Items included in pack
1 Baby Rash CreamSebamed Diaper Rash Cream provides effective relief and reliable protection against diaper rash. Strongly indicated for skin inflammation in the diaper area, sebamed Diaper Rash Cream has been created with the same pH 5.5 value as healthy skin and is clinically proven to promote the development of the skin's natural acid mantle.
BRAND INFORMATION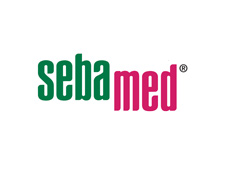 Sebamed is a German brand name of Sebapharma GmbH & Co. KG, which manufactures medicinal skin care products.Sebamed was established by Heinz Maurer in 1957. Since 1971 the Sebamed products are exported to 70 countries. Sebamed's product philosophy has been confirmed and documented in over 120 scientific studies: cleansing and care products, which aim to maintain the pH value of 5.5 ensure that the skin remains healthy. All Sebamed products are "soap free" and suitable for individuals even with the most sensitive skin. Sebamed is recommended by dermatologists in over 85 countries and is supported by over 150 clinical studie.