PRODUCT DESCRIPTION
Key Features:
Dermatologically/Clinically tested pH 5.5
Suitable for delicate skin with hydrolyzed silk
Best protection from the first day
Specifications:
Brand – Sebamed
Type – Baby Cologne
Age – 0 Months+
Quantity – 250 ml
Items included in the Package:
1 250 ml Baby CologneA tender note that makes the baby feel good and fresh. It gives nice smell in the baby's surrounding. Dermatologically/Clinically tested for the best protection of your baby from the first day. Sweet smelling perfume to keep your child fresh all day long.
How to use:
Perfume the clothes, bedclothes and pyjamas of the baby
Spread daily Eau de Cologne in the hands and levigate it
Country of Origin: Germany
BRAND INFORMATION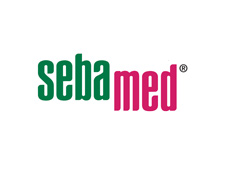 Sebamed is a German brand name of Sebapharma GmbH & Co. KG, which manufactures medicinal skin care products.Sebamed was established by Heinz Maurer in 1957. Since 1971 the Sebamed products are exported to 70 countries. Sebamed's product philosophy has been confirmed and documented in over 120 scientific studies: cleansing and care products, which aim to maintain the pH value of 5.5 ensure that the skin remains healthy. All Sebamed products are "soap free" and suitable for individuals even with the most sensitive skin. Sebamed is recommended by dermatologists in over 85 countries and is supported by over 150 clinical studie.