PRODUCT DESCRIPTION
Key Features:
pH 5.5 is vital for healthy skin
100% soap and alkali-free
Promotes the development of acid mantle
Specifications:
Brand – Sebamed
Type – Baby Cleansing Bar
Age – From birth
Items included in the Package:
150 gm of Sebamed Baby Cleansing BarSebamed Baby Cleansing Bar cleanses your baby's skin without soap and irritation. Because babies' acid mantles are not fully developed, it's vital to select pH-balanced skincare products. Made with a gentle formula, the soap-free Baby Cleansing Bar helps you care for your baby's sensitive skin the way it needs to be cared for, with love and without irritants. A newborn's skin lacks the natural hydrolipid protective barrier which is established during the first few months of life. Sebamed Baby Cleansing Bar has a pH balance of exactly 5.5 – precisely the pH required to support this barrier.
BRAND INFORMATION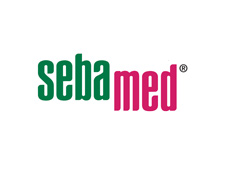 Sebamed is a German brand name of Sebapharma GmbH & Co. KG, which manufactures medicinal skin care products.Sebamed was established by Heinz Maurer in 1957. Since 1971 the Sebamed products are exported to 70 countries. Sebamed's product philosophy has been confirmed and documented in over 120 scientific studies: cleansing and care products, which aim to maintain the pH value of 5.5 ensure that the skin remains healthy. All Sebamed products are "soap free" and suitable for individuals even with the most sensitive skin. Sebamed is recommended by dermatologists in over 85 countries and is supported by over 150 clinical studie.