PRODUCT DESCRIPTION
Key Features
Natural moisturizing agents protects baby's skin against dryness
Tear free formula
Made with special nourishing formula
Specifications
Brand – Sebamed
Type – Bath Lotion
Age – 0 to 24 Months
Quantity – 200 ml
Dimension – L 11 x W 4.5 x H 13.5 cm
Items included in pack
1 Bath lotionThe Sebamed Baby Bubble Bath – 200 ml is soap-free and mildly cleans your baby's delicate skin while making bath time more fun. Babies need extra sensitive cleansers and lotions because their skin is still developing its natural barrier. Made with a special nourishing complex, our Baby Bubble Bath is the best choice for a gentle cleanser that helps protect your baby's skin from dryness. Plus, our tear-free formula means more fun (and less stinging) during bath time!
NO TEARS FORMULA
100% soap and alkali free for the cleansing of delicate skin of babies and children from birth to adolescence. Baby Bubble Bath with its pH value of 5.5 helps support the development of the skin's acid mantle and the moisture balance in the skin. The extra mild tenside complex cleanses gently without drying baby's tender skin. Herbal extracts from the medicinal plants fennel, yarrow melissa, mistletoe soothe, and protect the skin against irritation. Camomile extract with its regenerative properties soothes baby's delicate skin and counteracts inflammation. Free of colorants, nitro-mochus compounds, formaldehyde, nitrosamines and dioxan. Dermatologically/clinically tested. Also recommended for extremely sensitive or dry skin e.g. atopic eczema, senile xerosis or psoriasis.
How To Apply
Place a few drops into bath water. Add warmwater to create foam. Wash your baby gently.
Ingredients
Water, Sodium Laureth 6 Carboxylate, Cocamidopropyl Betaine, Disodium Cocamphodiacetate, Laureth 2, Sodium C14 16 Olefin Sulfonate, Polysorbate 20, Chamomilla Recutita (Matricaria) Flower Extract, Sodium Lactate, PEG 150 Distearate, Alcohol, Fragrance (Parfum), Sodium Benzoate, Phenoxyethanol.
BRAND INFORMATION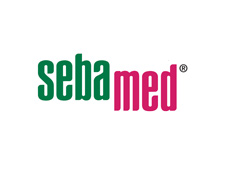 Sebamed is a German brand name of Sebapharma GmbH & Co. KG, which manufactures medicinal skin care products.Sebamed was established by Heinz Maurer in 1957. Since 1971 the Sebamed products are exported to 70 countries. Sebamed's product philosophy has been confirmed and documented in over 120 scientific studies: cleansing and care products, which aim to maintain the pH value of 5.5 ensure that the skin remains healthy. All Sebamed products are "soap free" and suitable for individuals even with the most sensitive skin. Sebamed is recommended by dermatologists in over 85 countries and is supported by over 150 clinical studie.