PRODUCT DESCRIPTION
Key Features:
Cradle with extra height
3 step height adjustable with auto lock
2 side bearing for smooth motion
Easy to remove and wash cover
Hanging cradle with wheels
Easy & Compact To Fold And Store Or Carry Along While Traveling
Specifications:
Brand – Mothertouch
Type – Cradle
Dimensions – All Over – L 103 x 55 x 99 cm
Cradle Dimensions – 84 x 42 x 26 cm
Mat Dimensions – 83 x 40 cm
Product Weight – 4.8 kg
Recommended Age – 0 Months+
Swing Function – Yes
Swing Lock- Yes
Carrying capacity – 8 to 10 Kg
Items included in the Package:
One Mothertouch High Compact Cradle
Additional Information:
Adult Assembly RequiredMothertouch presents High Compact Cradle with extra height ensures a comfortable sleep for your little. The three step height adjustable system with auto lock makes it convenient for mothers to access the babies easily. Two side bearing for smooth rocking motion often lulls fussy babies to sleep. The hanging cradle with wheels can be used as a cot also. The easy to remove and wash cover of the PVC mattress makes it easy for maintenance. Cradle swing is perfect for parents looking to establish consistent bedtime and nap-time for their babies. Its compact folding feature makes it easy for storage and travel.
Country of Origin: India
BRAND INFORMATION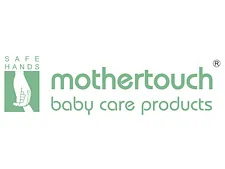 MOTHERTOUCH is a creative company that has become a trendsetter they introduce themselves as the Professional & Leading Manufacturers of Baby Cradles, Swings, Walkers, Rocker, Prams, Study Chair and many other Baby Products in India with innovative technical knowhow manufactured under one roof. All the accessories are manufactured by us under the registered brand name "MOTHERTOUCH". MOTHERTOUCH is proud to say that they have created a market for products emphasizing better service to the customer, better presentation of products and better customer handling.